What Blazinlake Jumpin Jack Flash CD RN JH, my Golden, and I have been busy doing!
Training to save lives! :-) He finds & barks when he locates people buried alive.
These photos where taken as Flash was used as the test dog before the FEMA Basic Type II test was run in College Station, TX a couple of weeks ago. The last photo was taken as Flash was relaxing in Miami after a few long retrieves. Ah, life is good! =o) Hilda Wood
UPDATE - JUNE 2005: Flash earned his FEMA Type 1 (Advanced) certification on June 12, 2005. Flash aced his FEMA test finding all 6 victims buried on three different rubble piles. No false alerts either on all the distractions, food, animals, etc., also buried in the piles. Flash is the youngest dog to certify Type 1 in Florida. He was just 2 weeks past his 2nd birthday when he certified.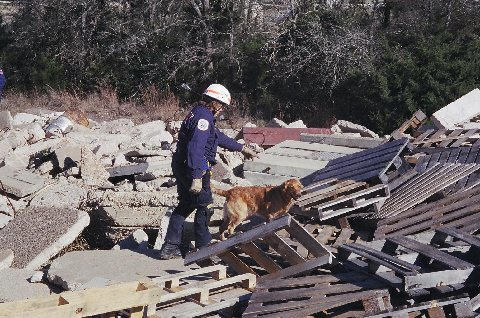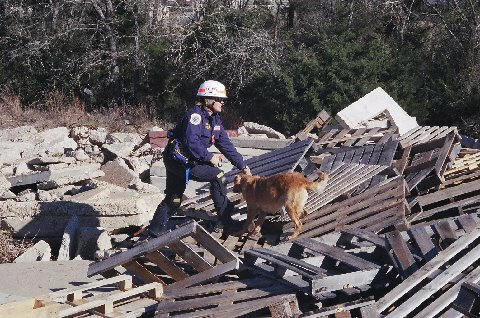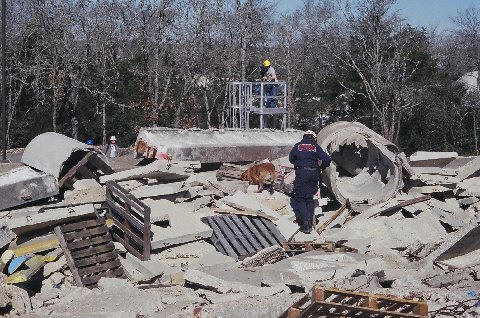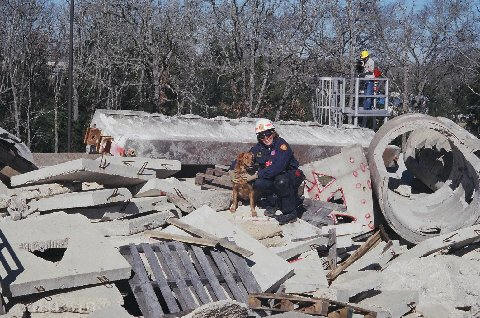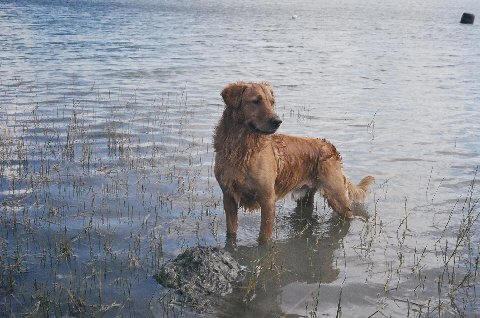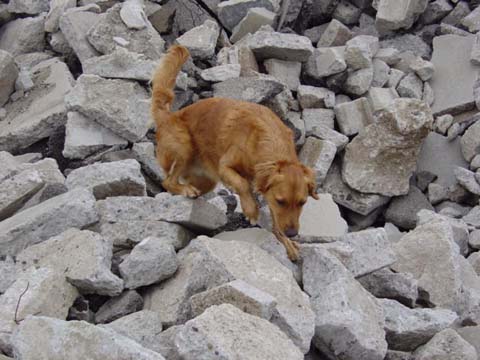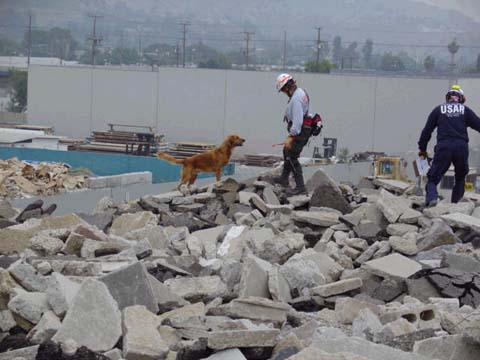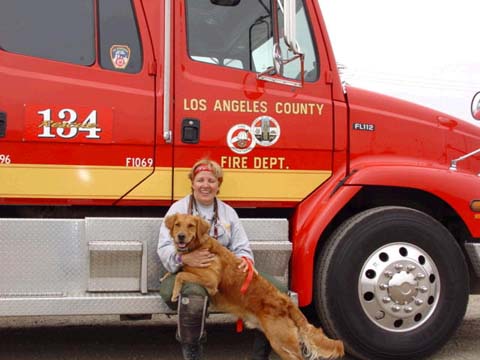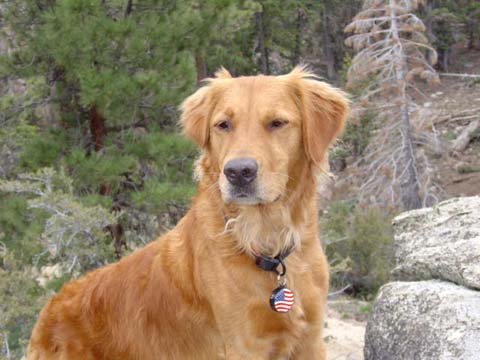 I have one of your boys (Speaker) pups. My pup is named Flash, truly an awesome dog!
His registered name is BlazinLake Jumpin Jack Flash. He is out Speaker X Wilee Birdius Hunteris SH.
Flash has been in training from the day I got him at 7 weeks to be a FEMA Disaster Search dog. More information is available at www.disasterdog.org. Since the minimum age to take the FEMA test is 18 months old, we will soon be taking his FEMA test in March or April 2005. He also has 2 wings of his AKC JH and will be going for his UKC started retriever title next weekend. Flash will also obtain obedience & agility titles after we get our Basic & Advanced FEMA Disaster Search dog Certifications. He is one happy, gentle, driven boy!! :-)
Firefighter/Paramedic Hilda Wood
Miami Dade County Fire Rescue