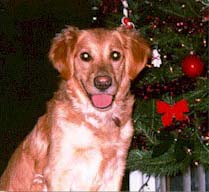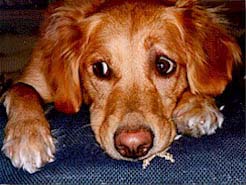 UAGII,Topbrass Haley's Comet, NA, OAJ, NJC, CL2-R, CL1-HF, CGC, TDI
Angie Pawinski sends the following note and photos of her Speaker Kid, "Haley"...
"This is the daughter of AFC Rosehill's Mr. Speaker and Topbrass Priority Parcel. She was born on 6-19-98. I always wanted to try her in the field but didn't know where to go with her. But she does do agility and is wonderful at it. She must get her great athleticism from her father! She's a tiny golden at only 48 pounds and is the love of my life!"